Creaset produced a rather complex printed publication with a series of sophisticated maps that will serve as a guide for the MPs of the European Parliament in Brussels and Strasbourg.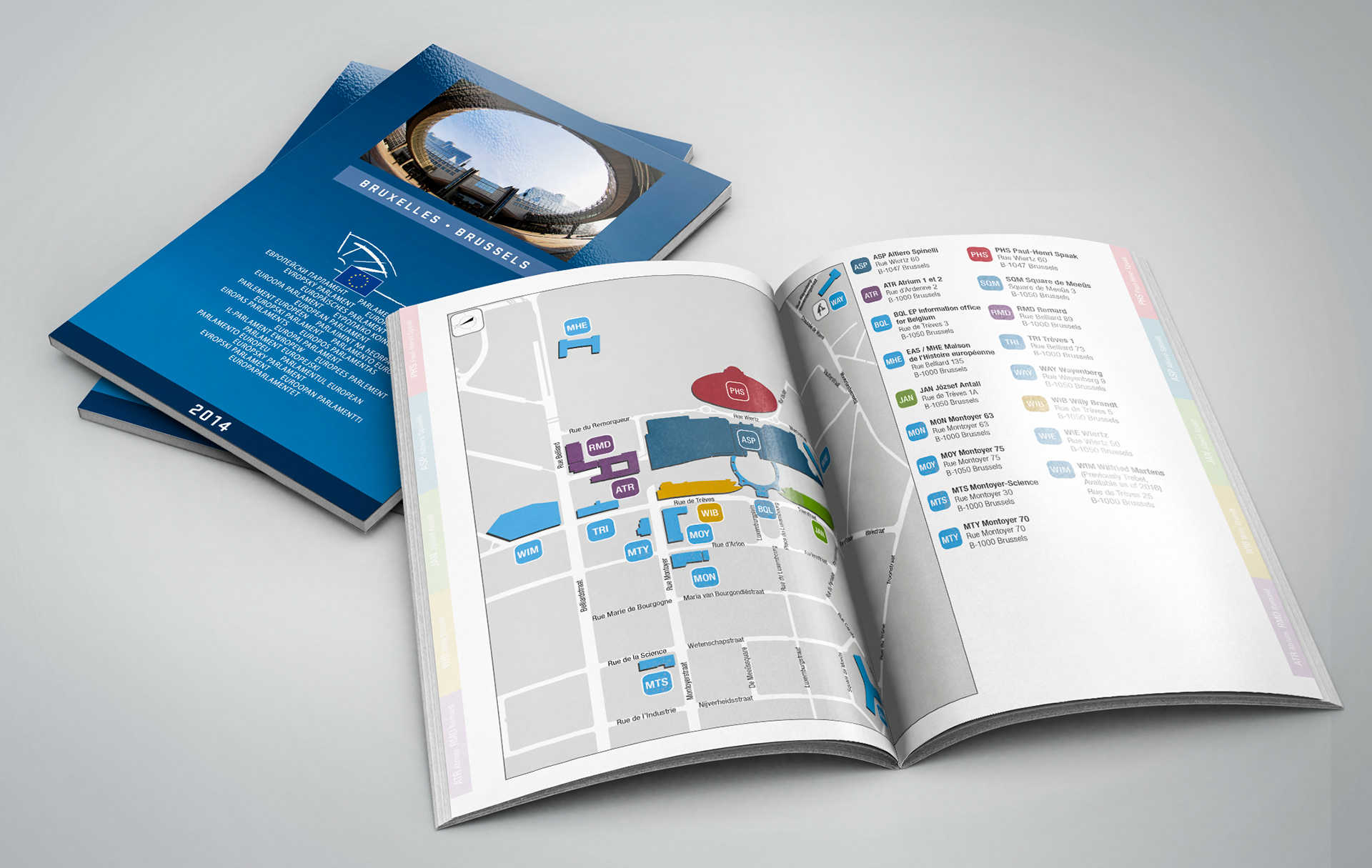 When the publication was ready for printing, they commissioned me to create the EPUB version. I recomposed the layout so that the reading experience is fully optimised on smartphones and tablets by adding instructions and more interactivity.
There are two main entries in the publication: the Brussels maps and the Strasbourg maps. Each MP received the URL to download the EPUB so they can read it offline. One of the great features of the EPUB format is that the whole content is downloadable without being dependant of an Internet connection.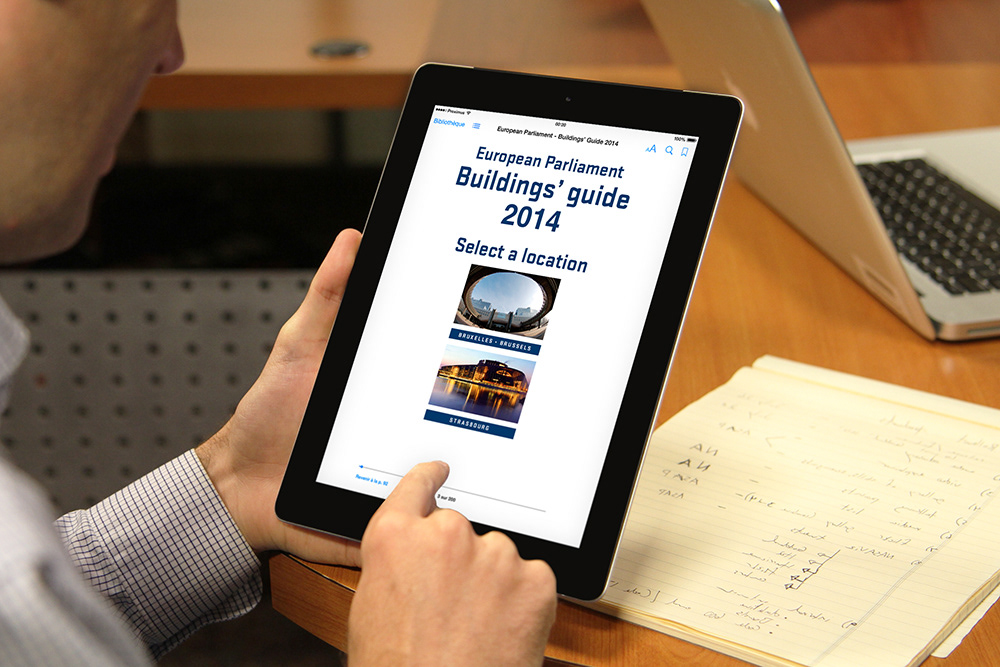 But creating the phone version was rather challenging:
• the large maps had to be perfectly viewable on small screens
• some maps had to be redesigned so the proportions with the caption-icons are consistant.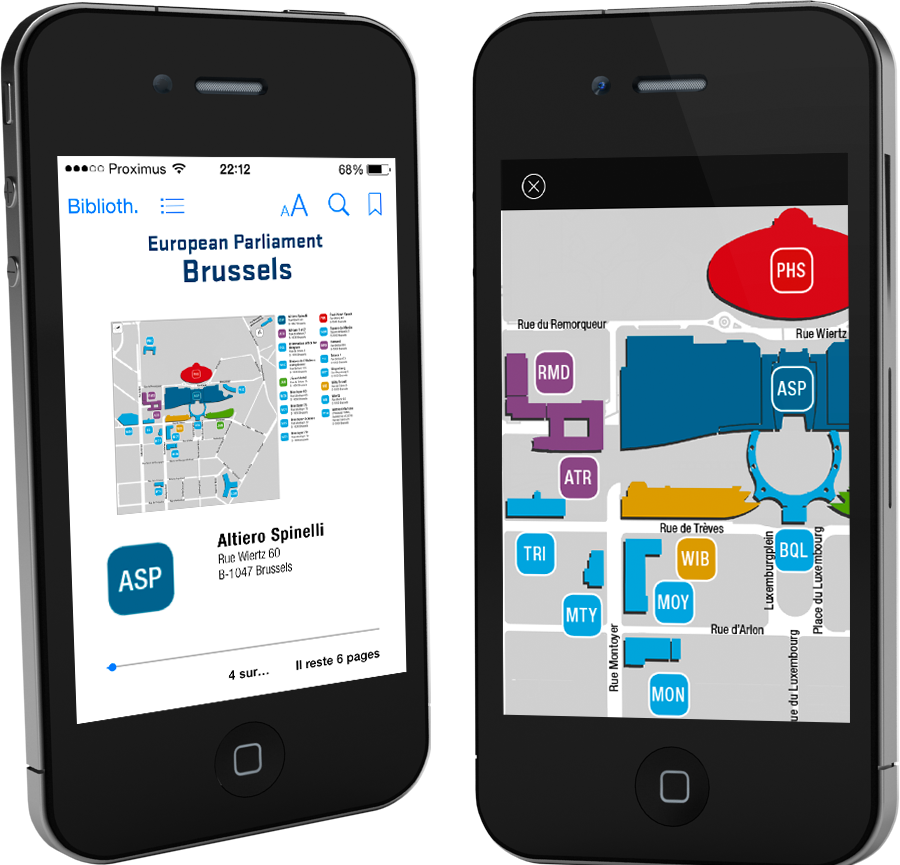 Each map has a high resolution version so it is possible to locate every single room of each building.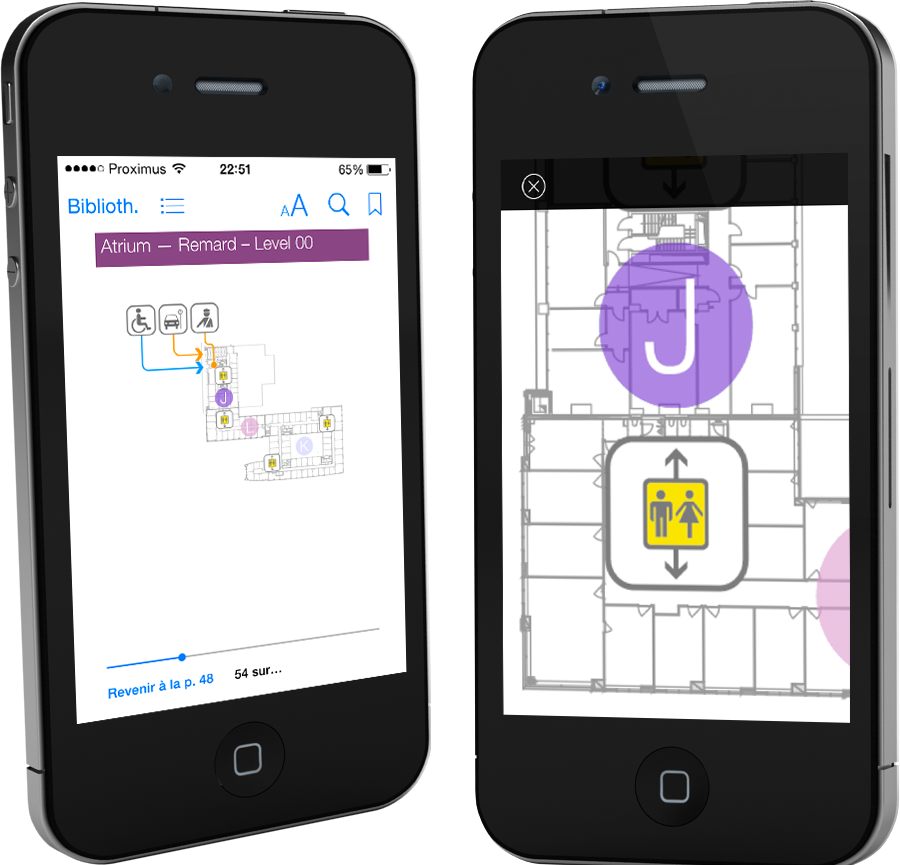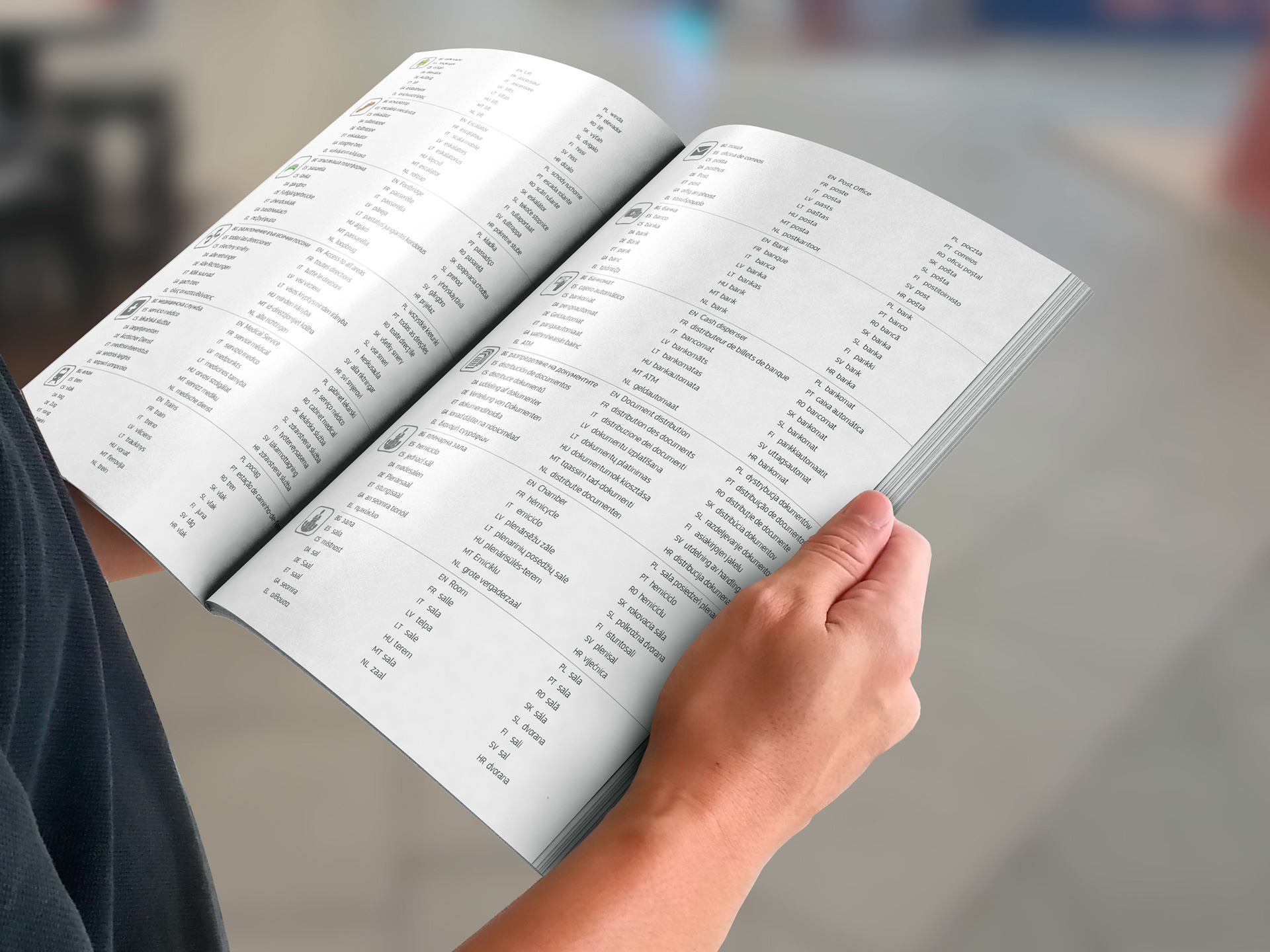 Because the reading experience is different on an interactive device with a smaller screen, the "Icons" section has been completely rethinked.